This is the makeup look I am currently sporting - very pleased with it! I'm a big lover of eye looks, rather than using lots of blush or lippie. I followed MeghanRosette's Junior Year Tutorial as I've just started an equivalent of Junior Year and was like "might aswell".. I think y'all have gathered that I'm obsessed with Meghan, if you follow me on twitter you'll know that I pretty much retweet everything she tweets....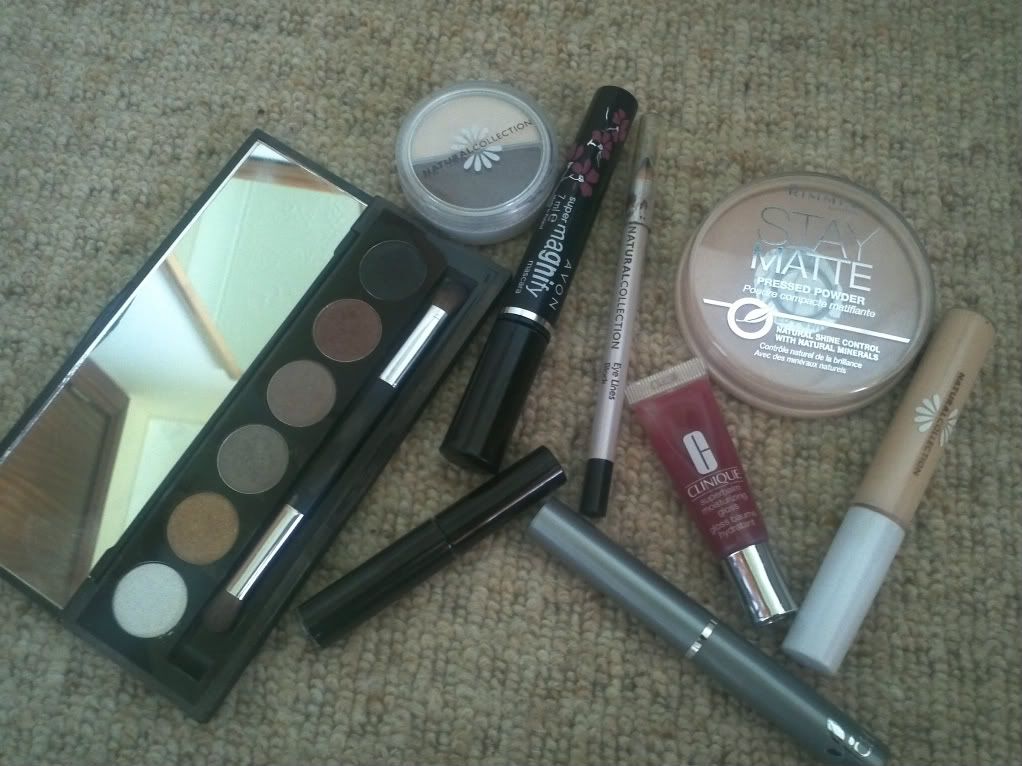 For the look I used my Natural Collection Duo in Mocha/Latte (Latte as a base) before winging my eyes with Avon Cosmetics liquid eyeliner. To make sure the eyeliner stayed put all day (as it has) I used the black eyeshadow in my Ruby & Millie Perfect Eyes Palette, also rimmed my bottom lashes in a Natural Collection eyepencil before using Avon's SuperMagnify Mascara in black. For my skin I applied my Witch Medicated Concealer in 01 Natural and my Natural Collection CoverUp Cream in Fair. I then dusted my entire face with Rimmel London Stay Matte Pressed Powder in 003 Peach Glow. For my lips I applied Clinque Superbalm Mosturizing Gloss in 09 Currant.
On a completely different note - I am a RAVENCLAW!! So incredibly pleased... Exactly what I was hoping for.. Feel free to leave your PotterMore usernames in a comment...