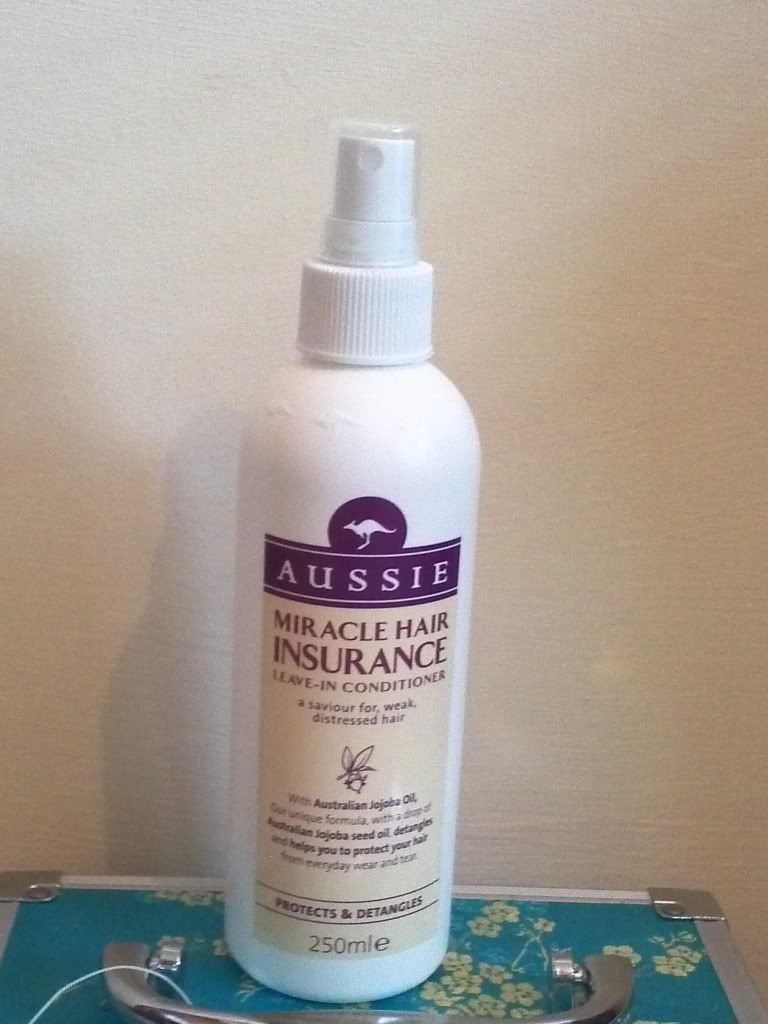 Hey y'all!! I am super duper pleased with how lovely y'all are with the commenting and following, this blog is already a gizallion times more popular than my old blog!! Ahhh!! :D
Here comes a review (of sorts) of my one of my most favouritest products ever!!
Aussie Miracle Hair Insurance Leave-In Conditioner
Sigh... As a girl with fairly thin and fair hair I find conditioners you use in the shower way too heavy and that they drag my hair down. So for about the last three years I've been using leave-in conditioner, just whatever brand my mum would pick up during the weekly shop. And then one week she brought home Aussie and ever since its been the only conditioner for me! It smells so lovely and takes care of my hair so well... And for £3.67 from Boots it's a steal! I got really over protective of mine when at camp, because of the sun. I left my suncream, shampoo etc in Spain or gave to friends who were staying the next week but this i something I refused to abandon! Basically GO and BUY my lovely readers and no this is not a sponsered post, hell who'd sponser me?!
Love you all and really should be doing something school related but blogging and Pottermore are calling!! :)